The Goodman Foundation believes in giving back in tangible ways to the communities where we operate. We focus on social change through improving the quality of life of those less privileged.
Our community support is delivered through programmes with our long-term charitable partners. In FY17, the Goodman Foundation worked with more than 80 partners, making a meaningful difference in the lives of thousands.
Our efforts ranged from delivering in-school programmes, hospital equipment and new infrastructure, to cooking for the homeless.
Goodman's employees are highly engaged in community work. They contributed more than 13,750 hours to volunteering with a charity or to fundraising activities for people in need.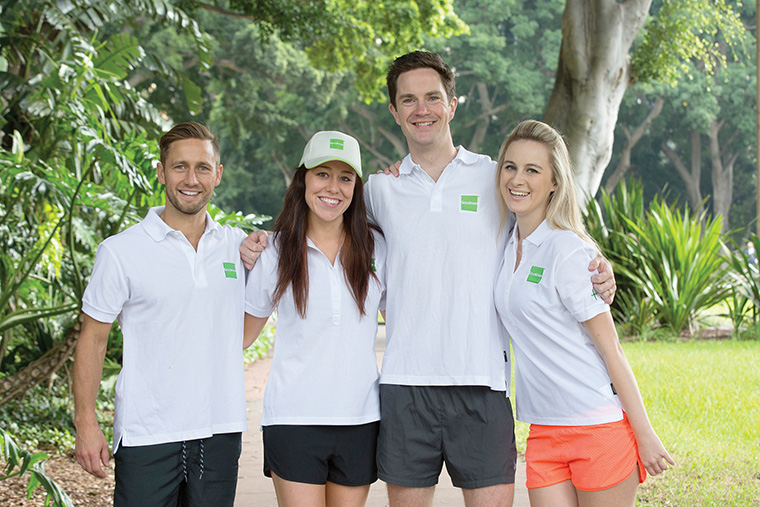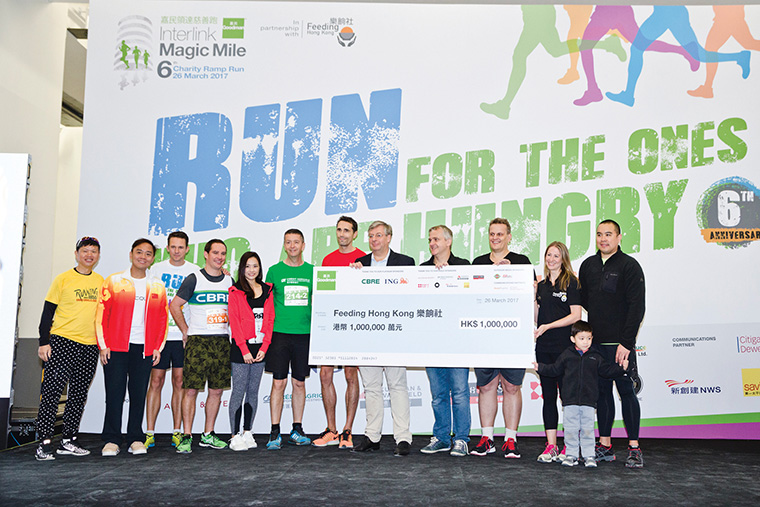 Cash grants are given on a project-by-project basis to ensure they will deliver meaningful community impact. Highlights during the year include:
Australia and New Zealand
In-school mentoring and coaching with Raise Foundation, Rising Foundation, Stepping Stone House and The Helmsman Project
Donation of neonatal hospital equipment through Humpty Dumpty Foundation
Delivering the Insight Mental Health programme to schools for Black Dog Institute
Sponsoring indigenous students with Yalari
Funding of school readiness programmes for deaf children with The Shepherd Centre
Funding of books for children with the Books in Homes programme
Infrastructure improvements at Multiple Sclerosis Australia's facilities
Funding resources to set up Act for Kids in Blacktown
Grants to support KiwiHarvest, OzHarvest and a new Hearing House Centre in Auckland
Support for young people with cancer through CanTeen.
Asia
Building indoor playrooms for children in Japan's Fukushima area
Saving sight in China's Xingtang county with The Fred Hollows Foundation
Helping to build an arts centre for people with disabilities at Hong Kong's Fu Hong Society.
Continental Europe and the UK
Infrastructure and operational grants for SOS Children's Villages in Europe
Founding grant to launch UKHarvest.
The Americas
Adoption of 46 families for Christmas with Friends and Helpers.
In-kind contributions include the provision of expertise, office fitouts, vehicles and short and long-term warehouse and office facilities. Recipients this year included:
Good360
Special Olympics
The Salvation Army
Greenway Tenants Group
Stepping Stone House
The Helmsman Project.
Good+Heart provides opportunities for Goodman employees to volunteer with or fundraise for a community partner. In FY17, around 80% of Goodman's employees undertook Good+Heart opportunities. These included:
Goodman's exclusive global sponsorship of the Cerebral Palsy Alliance's Steptember event where teams walked 10,000 steps a day during September. The event attracted 70,000 participants worldwide and raised over $6 million
Cancer Council's Biggest Morning Tea, Sydney, Australia
Hong Kong's Magic Mile event raising HK$1 million for Feeding Hong Kong
Building gardens and renovating SOS Children's Villages in Europe and cooking for the homeless
Fundraising challenges including the MS Gong Ride and the Balmoral Burn in Sydney.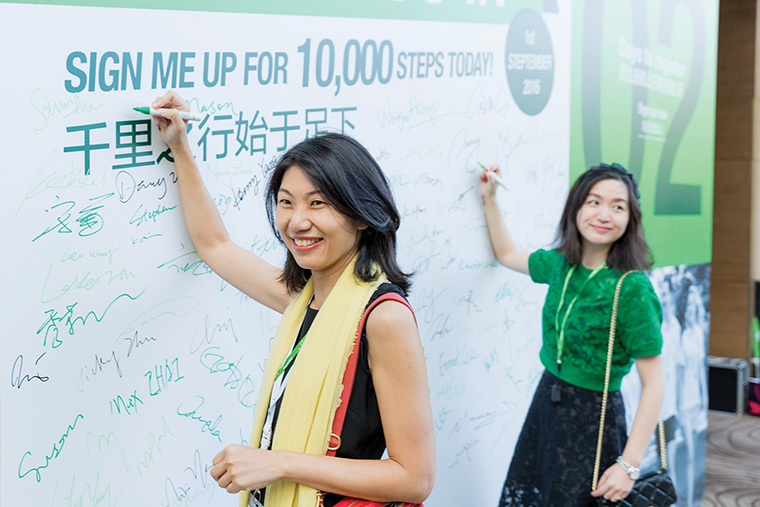 Good+Deeds is Goodman's workplace giving programme where we match dollar for dollar the payroll donations made to charities by employees. In FY17 we raised more than $210,000 for community causes.
CASE STUDIES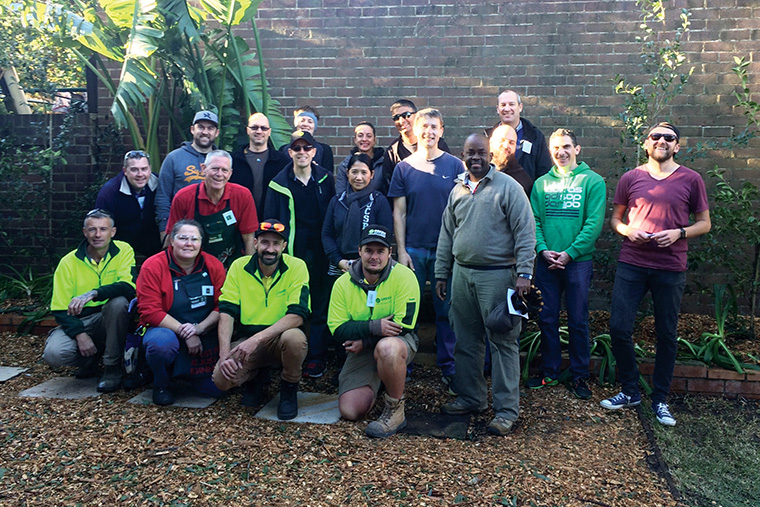 BUILDING BRIGHTER FUTURES WITH STEPPING STONE HOUSE
Stepping Stone House is a not-for-profit organisation providing medium and long-term accommodation and personal development for young people who are homeless or at risk of homelessness.
During the year, the Goodman Foundation supported Stepping Stone House with grants for programmes, a working bee and by donating office furniture, vehicles and laptops. "Goodman's support and highly-engaged volunteers help our young people to break the cycle of homelessness," says Stepping Stone House CEO, Jason Juretic.
Goodman donated cars and funded the Drive to Freedom programme which assists young people gain their provisional licence to help them to secure future apprenticeships.
A Goodman team organised a working bee at the organisation's residential care home. They installed vegetable gardens, fragrant plants, outdoor seating and a fountain to provide a meditative space for young residents to benefit from nature's calm.
Our annual funding of Empowerment Courses continued during the year, teaching skills such as goal setting, money management, communication and emotional intelligence.
We also funded a pioneering mentoring programme which saw two of our community partners work together. Volunteers from the Raise Foundation are working in a year-long programme to mentor young people who reside at Stepping Stone House.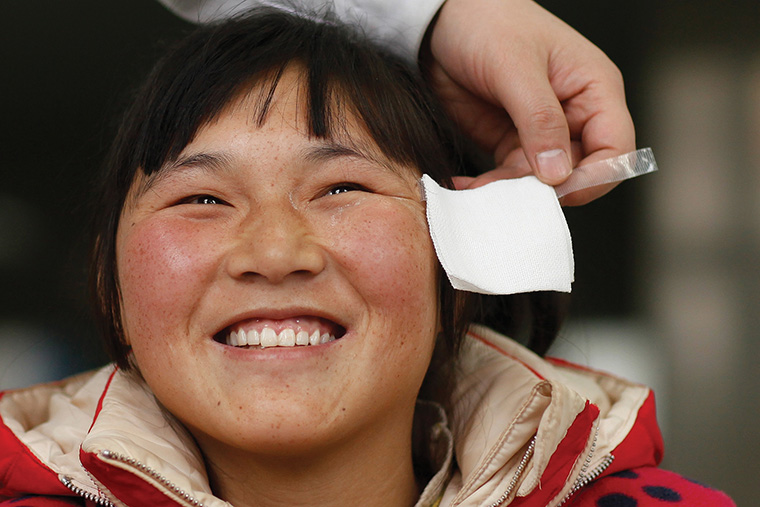 RESTORING SIGHT WITH THE FRED HOLLOWS FOUNDATION IN CHINA
Of China's 1.3 billion people, an estimated 6.6 million are blind. This accounts for 20% of the world's blind population.
Goodman has been a long-standing supporter of The Fred Hollows Foundation. "Goodman was integral to the successful launch of our Hong Kong office in 2015," says The Fred Hollows Foundation CEO, Brian Doolan. "And now we are proud to partner with Goodman on the Xingtang project, as the Goodman Foundation shares our focus on positive social change."
Over two years, the Xingtang project will support the training of 35 doctors, provide primary eye care training to 660 village health workers and screen 85,000 adults and children for eye health.
The project will work with local authorities and government to build a strong and sustainable primary eye health system and ensure the issue remains a priority. "With Goodman's support, we will continue to change thousands of lives in China," says Doolan.
At the launch in 2016, the Australian Ambassador to the People's Republic of China, Ms Jan Adams AO PSM, hailed the partnership "a wonderful example of governments, independent non-government organisations, and the private sector leading the way and collaborating to alleviate poverty."