FRÉDÉRIC MARTIN
HEAD OF DEVELOPMENT

CDISCOUNT

SAINT-MARD
Like many great ideas, this one started out with some lateral thinking. French e-commerce leader Cdiscount was rapidly running out of space at its Saint-Mard facility when at a chance meeting, Cdiscount's Head of Development Frédéric Martin and Goodman came up with a plan.
Goodman had been looking to develop a second facility at Saint-Mard for Cdiscount's parent company, Casino Group, however it was becoming apparent that it made more sense for the project to switch to Cdiscount. According to Mr Martin, "space was becoming tight and so we needed the Saint-Mard 2 building in a hurry."
Mr Martin says it was vital for Cdiscount to remain in the area because of its strategic position close to the city. "For us it is important to be at the gates of Paris because we need to be able to deliver to our customers on the same day they order," says Mr Martin.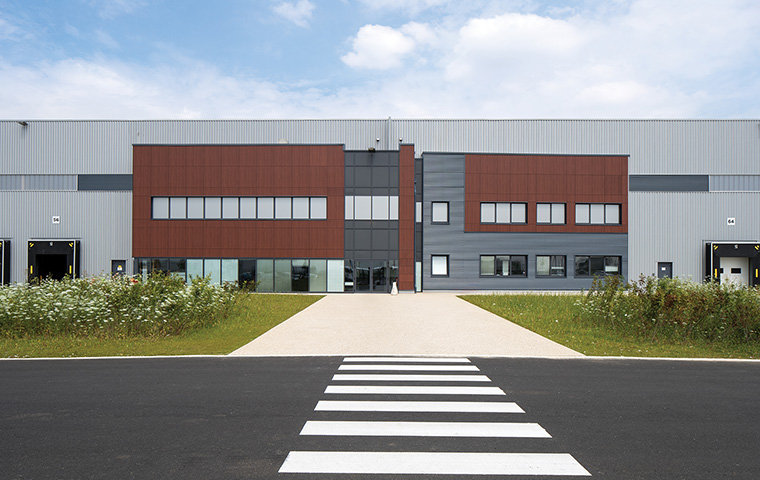 Because the Saint-Mard facility housed Cdiscount's flagship home furnishings and household appliances, it was necessary for Goodman to create an easily adaptable building. This was especially relevant when it came to the depth of the shipping dock, required to accommodate the over-sized products.
That second building was developed from an idea, to handover in a very rapid time. "Goodman was able to react and deliver the building in eight months," says Mr Martin. "And it was functional from the day we were given the keys."
Goodman is now working on an extension to the original Saint-Mard building – an idea that came from some more creative thinking and improvisation. "We didn't have a notebook with us, so we reached for a serviette," says Mr Martin. "With just a pen and a paper napkin, we worked with Goodman on a clever idea to extend the building we already occupied in Saint-Mard."
"This certainly won't be the last facility we develop with Goodman as Goodman represents values identical to those of Cdiscount, values that add up to customer satisfaction."